Totally Derma represents a new era of skincare, paving the way for an integral approach to staying young and feeling your best. I like their philosophy, it's a sensible one, a credible one and one that starts from within.
Anti-ageing, wellness and aesthetic solutions come with clinical support and proven ingredients. It is products like this that separate the hype from the real deal.
Antonia Mariconda, The Cosmetic Coach
CLINICALLY PROVEN BENEFITS
Due to the increase in Collagen and Hyaluronic Acid levels in the body, Totally Derma® is shown to deliver improvements for skin ageing and dryness (face and body), hair (quantity and quality), nails, vaginal dryness, joint pain, ligament and tendon problems/injuries.
Totally Derma Collagen Skin Drink Supplement delivers exceptional quality and contains higher quantities than OTHER leading collagen drinks available.
Totally Derma® product formula is clinically proven to increase:
skin HYDRATION

skin VOLUME

skin FIRMNESS

skin DENSITY

skin ELASTICITY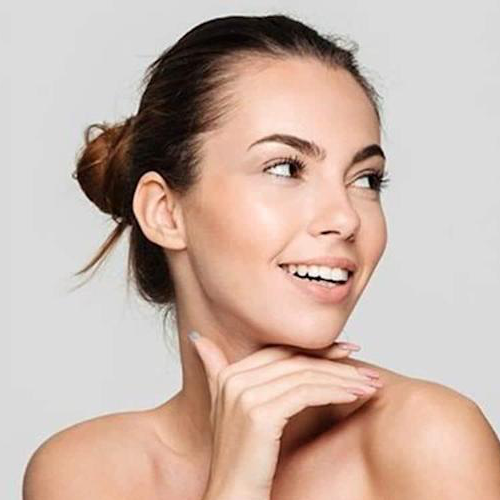 Our skin changes over time, leading to visible signs of ageing, like a loss of elasticity, increased skin roughness, uneven skin tone, wrinkles and fine lines.
Our skin is comprised of two layers, known as the epidermis and dermis. The dermis contains collagen and glycosaminoglycans (hyaluronic acid).
Collagen provides integrity and firmness to the skin and is responsible for its strength and elasticity. The degradation of collagen in the skin leads to the reduced skin firmness, enhanced photo damage, and to fine lines and wrinkles. As we get older, our body's natural ability to produce collagen decreases. Healthy radiance begins to vanish, and our skin starts to develop ridges, fine lines, uneven tone and age spots, and loses elasticity and moisture.
These signs of aging can be slowed down by maintaining collagen levels in the skin.
Since glycine, proline and hydroxyproline are the major amino acids in collagen, replenishing these amino acids may be the key for maintaining collagen levels.
Totally Derma Arthred® Collagen Peptides – An Ingredient for Skin Health
Natural collagen exists in the triple helical rigid structure, which is insoluble and is not absorbed in the human body in its original stage. However, Totally Derma Arthred® Collagen Peptides, the hydrolyzed form of collagen rich in glycine, proline and hydroxyproline, are a natural, bioavailable ingredient that provides these amino acids essential for maintaining healthy collagen in the human body.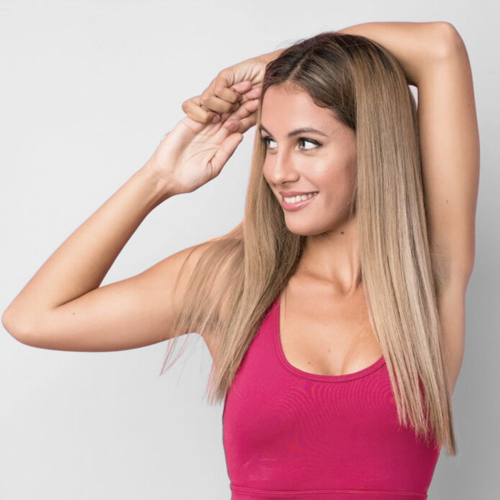 Joint problems are one of the leading risks of disability.
Early protection of cartilage is important to ensure its health over time. Everyone is at risk of decreasing joint health because of the natural ageing process, environmental influence and congenital or inherited factors.
Collagen is the component of cartilage that provides its basic configuration, flexibility and strength. Ligaments, tendons, bones, skeletal muscle, skin, the digestive tract and the vasculature are all held together by collagen. It is also a major component of hair, skin and nails.
As we age, we lose the ability to make collagen and run the risk of poor joint health and chronic conditions such as arthritis. Additionally, nutritional inadequacy, exposure to toxins and the stressful challenges of modern life can cause collagen to break down, resulting in skin wrinkles and sags, thinning of the hair, stiffness and decreased flexibility in the joints, and reduced vibrancy and strength of the skin and nails.
Athletes are more commonly at risk for knee and joint injuries due to the sustained impact and over-use of the joints from strenuous exercise.
Cartilage should be stimulated to regenerate itself as much as possible.
Each (slightly less than level) 1 scoop (approx. 12g) contains:
Co-Factors:
Vitamin C 250 mg
Grape Seed Extract 160 mg
Green Tea Extract 160 mg
Alpha Lipoic Acid 60 mg
Zinc 5 mg
Manganese 3 mg
Copper 0.33 mg
Free of the most common allergens, preservatives and artificial additives, with natural sugars (stevia and erythritol) make it a pleasure to drink daily.
You can see a full list of ingredients and benefits here
---
Suggested Use: As a food supplement, mix it with 250 ml. water, juice, sports drink or blend in a smoothie (or as directed by a healthcare practitioner) to repair joints and rejuvenate and replenish the skin.
For best results, a 90-day programme is recommended.
*Not suitable for vegetarians as collagen is from a bovine derived source.