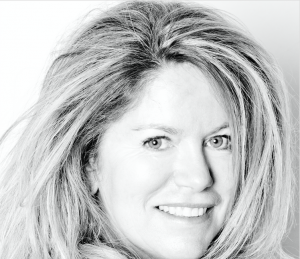 Boley Nutraceuticals are dedicated to OTC consumer driven and science inspired anti-ageing, wellness, aesthetic and healthcare solutions, working with worldwide leading manufacturers and highest pharmaceutical quality standards.
The Company philosophy echoes Efficacy, Innovation, Research and Quality.
For the past 3 years, Anita was Co-Founder and Director of Aneva Nutraceuticals Ltd., formulators and distributors of Aneva Derma Skin Beverage. 
Anita is a very experienced sales and marketing professional with extensive knowledge of the nutritional supplement market, and is passionate about all things fitness, health and well-being.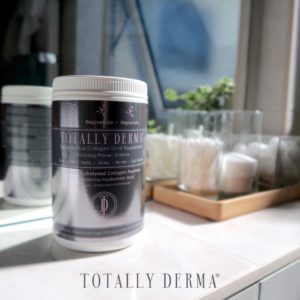 Totally Derma® – The Concept
Anita devised the concept to develop a Branded Nutraceutical SKIN Drink, that would transfer the physiological/skeletal benefits of its active ingredient, to that of the Aesthetic Medical Market.
Anita was previously taking Arthred® (for her joints and bad back), a patented hydrolysed collagen peptide powder, clinically reported to support, maintain and promote collagen & cartilage tissue throughout the body.
In addition to Arthred® quickly alleviating her joint/back problems, it soon was apparent there were very noticeable benefits to her skin; namely – hydration, volume, density and elasticity.  This was the "lightbulb moment"; to develop an unrivalled nutraceutical skin drink – one with "medical heritage".
Arthred® is only available via Healthcare Professionals worldwide.  Allergy Research Group, the US Formulators, are unsurpassed in their pharma-quality nutritional supplements, sheer excellence and advanced technology and manufacture the highest quality ingredients with advanced techniques available worldwide.
Totally Derma SKIN DRINK is developed via a Manufacturing and Exclusive Global Distribution Agreement with Allergy Research Group, US and remains in a league of its own. Totally Derma® is our first product to come to market. 
VIEW MORE ABOUT TOTALLY DERMA
Totally Derma Nutraceutical Skin Drink Testimonials
Totally Derma Nutraceutical Skin Drink Science
Drink your collagen at night for best skin results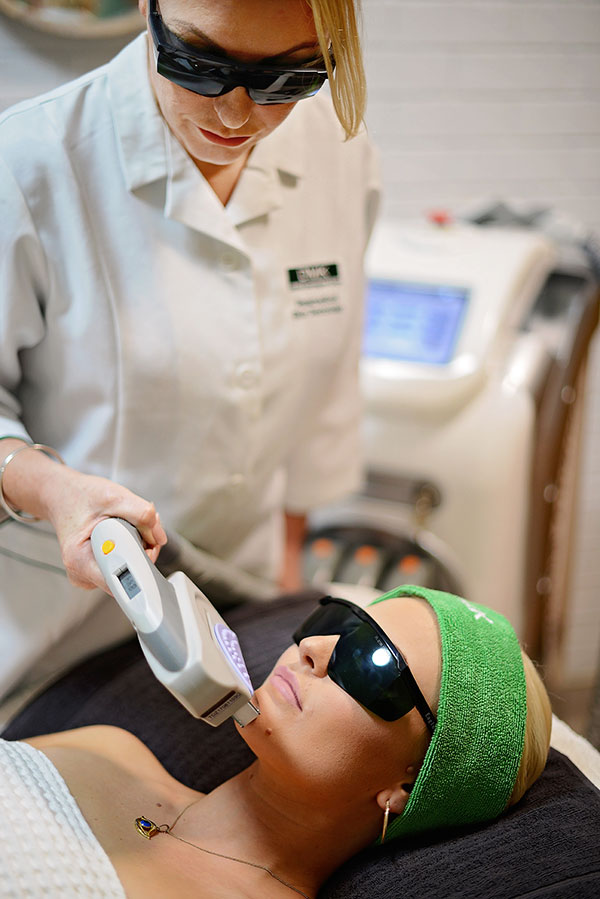 TOTALLY DERMA FOR MEDICAL AESTHETIC CLINICS
Aesthetic Clinic skin health boosting drinks are becoming increasingly popular adjunctive therapy in Medical Skin Clinics across Australia because of their potential to compliment and optimise treatment results.
The sudden growth in Nutraceuticals and glowing skin supplements may also be attributed to the more holistic approach towards anti-ageing demanded by patients and adopted by many practitioners today.
Drinking Totally Derma daily can enhance the effects of medical aesthetic treatments, including chemical skin peels, medical needling, injectable and light based energy devices by stimulating collagen and facilitating skin repair between treatments. 
"I spend my life trying to get patients to do things that help build collagen in the skin. It's kind of the holy grail of anti-ageing, so when Totally Derma approached me with nutritional support for the skin, I was all ears."
-Dr Natalie Blakely
Medical Director, Light Touch Clinic
"I strongly advise my patients in between courses of treatments where we are using machines to try and stimulate collagen production, to take Totally Derma® in between treatment times, because everything we can do to get the body to make collagen is only going to help."
-Dr. Beata Cybulska, Weybridge, Surrey
"When patients have regenerative treatments in clinic, we often also combine them with a high-grade bovine collagen supplement. Personally, my preferred collagen supplements contain a superior-quality bovine collagen which is more similar to human collagen than marine types. My dose recommendation is 10g collagen per day."
-Dr Stef Williams, Eudelo Clinic
BEST LONDON CLINIC, Aesthetic Awards Winner 2018
"Collagen supplements have become something of a trend and I admit I was sceptical about them at first. But recent clinical evidence has made me change my mind. So how do they work?
Natural collagen is too huge a molecule to reach your skin intact after swallowing: to be absorbed by the gut, it would have to be digested into smaller units. Collagen supplements contain small collagen fragments – peptides and amino acids – which are easily absorbed by the small intestine and distributed throughout the body via the bloodstream, where they remain for up to 14 days.
And because there are suddenly unusually high amounts of collagen building blocks floating around, your skin is tricked into thinking there must be some breakdown – a major injury, perhaps. The regenerative procedure you've just had will reinforce this message – think of the tens of thousands of micro-wounds induced by medical needling for example.  So your skin responds to both these alerts by increasing its own collagen production – conveniently using the building blocks we've just supplied. This collagen stimulating trigger leads to tissue remodelling, skin regeneration and ultimately a firmer, more refined-looking skin."
MEET OUR HEALTH & WELL-BEING COUNCIL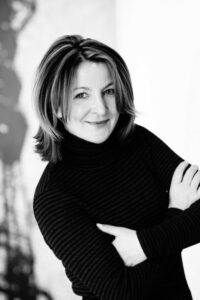 Dr Beata Cybulska
Specialist in anti-ageing medicine
Dr Beata Adriana Cybulska is a specialist in anti-ageing medicine, aesthetic dermatology and sexual dysfunction. She qualified as a doctor in Poland where she passed rigorous specialist exams in dermatology and venerology.  She spent most of her medical career in London teaching hospitals including Guy's and St. Thomas', The Royal London and St. Mary's. She is highly experienced and qualified in the field having completed postgraduate studies in human sexuality, genitourinary medicine, aesthetic and anti-aging medicine in London and Warsaw. 
Between 2010 and 2012 Beata was a president of the section of sexuality and sexual health at the Royal Society of Medicine in the United Kingdom and published and lectured on variety of subjects. In recent years, she has been involved with the faculty of aesthetic medicine at Queen Mary's University in London and founded www.eternal.clinic in Weybridge in the United Kingdom where she offers a variety of for anti-ageing treatments including muscle relaxing injections, dermal fillers, mesotherapy, chemical peels, light and laser skin rejuvenation. 
She has an excellent understanding of the industry and is skilled in combination therapies, treatment planning, teaching and consultancy for other service providers.  She is an expert in the field and is passionate about natural results of cosmetic interventions, education and safety in beauty.  She has lectured and published in aesthetic journals in the United Kingdom and presents at national and international conferences including FACE in London, ESCAD and AMEC Visage in Monaco.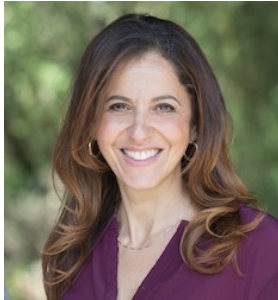 May Simpkin
Consultant Nutritional Therapist
MSc (Personalised Nutrition) mBANT CNHC
May Simpkin is a UK qualified Nutritional Therapist with a Masters Science degree in Personalised Nutrition.  She is an experienced clinician, practicing functional medicine from an evidence base, providing the latest research into nutrition.
May is a registered practitioner, bound by the code of ethics in clinical practice and has met the strict criteria required for BANT, the British Association for Applied Nutrition and Nutritional Therapy and the CNHC, Complementary and Natural Healthcare Council, which is the council recommended by the UK Department of Health for complementary and natural healthcare services. In addition, she is registered with AFMCP, The Institute for Functional Medicine – Applying Functional Medicine in Clinical Practice™ and a member of the RSM, The Royal Society of Medicine.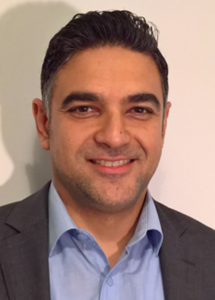 Huseyin Yuksel 
Consultant Bio Chemist
BSc, MBA
Huseyin Yuksel manages Orabella Hair & Beauty in Weybridge and is a big believer in "Totally Derma®". He studied biology and biochemistry at the American University of Beirut and proceeded to work in a fast, upscale environment in Surrey. Passionate about Science, the move to Surrey was a natural fit. He worked in a pharmaceutical extemporary laboratory formulating medical ointments and creams. With encouragement from peers, Huseyin studied an MBA to acquire the business skills needed to market pharmaceutical products to B2B clients. He then developed an interest in products related to the hair and beauty sector. Since 2009, he introduced products to salons and loves promoting skin rejuvenating products. Grateful for an amazing group of colleagues and friends, Huseyin makes sure that any new product introduced does what the label says.